Artificial Lights for Charging Glow in the Dark Art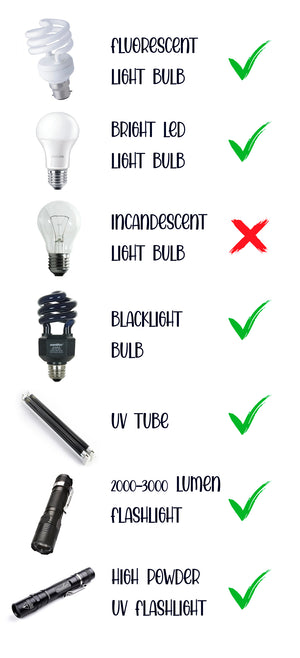 Glow in the dark stars and murals often charge and glow without needing any extra light apart from natural daylight.
By the time bedtime comes around, sometimes the stars have been discharging light for a few hours and won't be as bright as they can be. A 10 minute top up with a bright light can help when natural light isn't enough. 

Basements and home theatres will always need to compensate with bright direct light if there is a lack of natural daylight. 


UV tubes and flashlights lights can charge the stars well but they are not
necessarily
needed and should not used in children's bedrooms as UV light can be a hazard to eyesight.
---
---
Leave a comment
Comments will be approved before showing up.