Looking Forward to Summer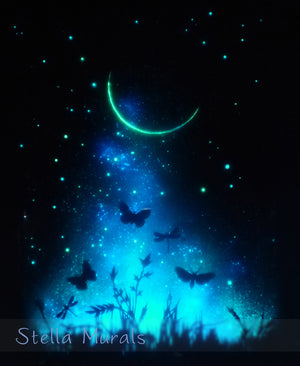 Summer is just around the corner!

I'm looking forward to the magic of long summer evenings and after that the stars!
This was such a cute summer painting of long meadow grass and slender crescent Moon. This glow in the dark painting is available by request only. I can paint it to your exact specifications and add some other elements if you wish.

When the sun finally goes below the horizon and darkness envelops your space, turn off the lights and watch this glowing meadow with its sparkling stars come to life. 
---
---
Leave a comment
Comments will be approved before showing up.