Glow in the Dark Star Ceiling Canopies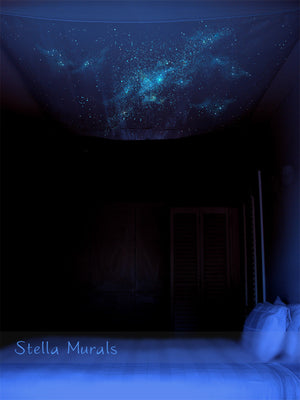 Glow in the dark ceiling canopies are made from translucent light-weight fabric. They are exclusive to Stella Murals as the first one in the world originated here!
The one below was painted with glowing stars and the Milky Way. I love to paint these with constellations and wispy areas of star dust. 
You can pin them up to make a light and airy star ceiling that can be removed any time!
This star ceiling canopy was first painted for a romantic starlit oasis in the Arizona desert. So there's a little whisper of desert wind in each one. :)

Here they are!


---
---
Leave a comment
Comments will be approved before showing up.