Glow in the dark space invaders mural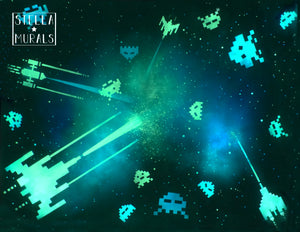 A timeless classic from the 1970's! I painted this one, then accidentally stood on it, so annoyed!! ... and the backing sheet got crumpled. Hit me up if you'd like a fresh version painted, this one is on clearance on Etsy. My son thinks the eyes should not be painted on an angle, because of pixels. What do you think?
---
---
Leave a comment
Comments will be approved before showing up.